Many of our patients visit from PG County due to our short wait times and same-day scheduling!
Dr. Lipsitz is listed as a National Registry Certified Medical Examiner in Waldorf, MD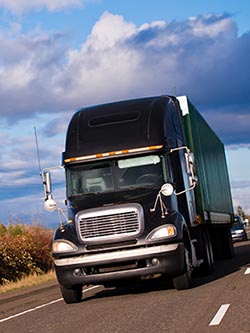 The Department of Transportation (DOT) requires commercial drivers to meet specific standards related to their physical health in order to operate large motor vehicles. Any company that employs truck drivers for commercial purposes must make sure their drivers pass a DOT physical exam. Until approved by the DOT examiner, they are not permitted to drive. DOT physicals give managers peace of mind that their drivers are able to drive commercial trucks.
Sick of waiting long hours for your DOT Exam?
We'll have you in and out in most cases in less than an hour!
Call (301) 888-6293 Today for an Appointment!
You can make DOT exams easy for your business by contacting Dr. Lipsitz at Total Health Medical & Pain Relief Center. He is licensed to carry out DOT exams and will test your employees based on DOT criteria. The results of the exams, as provided by Dr. Lipsitz, are considered valid by the DOT. We Offer Discounts for OOIDA Members!
The process itself is quite simple. The exams don't take much time and it only takes about an hour or so for the results to be issued. The operators who clear the tests are then given a DOT medical card. Upon receiving this card, the drivers are deemed fit to drive commercial vehicles, as long as they have a current commercial driver's license (CDL). We offer walk-in exams at our Waldorf, MD office.
The company also has the legal right to ask for further testing. The basic tests that are part of a DOT physical include:
Vision
Hearing
Urinalysis
Blood Pressure
Although drug and alcohol testing is not always part of a DOT physical, your company may wish to test for those, too. We serve the entirety of Maryland as well as the Washington, D.C. metro area. Drivers often visit us from the following areas: PG County, including College Park and Bowie, MD.
We perform CDL Physical Exams for both FedEx and UPS drivers.
Find out why we are one of the TOP Rated DOT examiners in PG County, MD and Call Today at (301) 888-6293