Non-Surgical Treatment for Osteoarthritis of the Knee in Waldorf, MD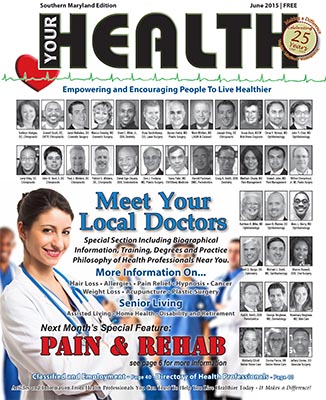 ​At Total Health Medical & Pain Relief Center, we specialize in minimally-invasive treatment for osteoarthritis of the knee. Our treatment method can help patients with mild to moderate osteoarthritis avoid a total knee replacement for years to come. Osteoarthritis occurs as the cartilage in your joints starts to degenerate, resulting in painful friction and loss of mobility.
Read our article on Knee Treatment in Your Health Magazine!
We treat this condition with a process called viscosupplementation where we inject fluid into the knee to replace the hyaluronic acid that lubricates the joint. Find out more about this process in the video below from the OsteoArthritis Centers of America.
If you are suffering from knee pain due to osteoarthritis, don't wait until it's too late! We provide an alternative to total knee replacement at our office in Waldorf, MD.
Total Health Medical & Pain Relief Center is the ONLY Medical Facility in Maryland accredited by the OsteoArthritis Centers of America. Call today at (301) 645-8898
Our talented staff is here to help:
Dr. Daniel Howell MD
Erin Kim, Licensed Nurse Practitioner
Dr. Edwin Lipsitz DC
Studies: Multimodal Treatment / Cost Effectiveness